Microsoft Xbox Cloud Gaming Service
---
In April-2021, Microsoft announced Xbox Cloud Gaming service (beta) powered by Azure Cloud. It was based on invites to selected Xbox Game Pass Ultimate members to start testing the Microsoft Xbox Cloud Gaming limited beta for Windows 10 PCs and Apple phones and tablets via web browsers. It was made possible by making gaming cloud available via xbox.com/play. Now starting 28-Jun-2021, Xbox Cloud Gaming is available to all Xbox Game Pass Ultimate members with Windows 10 PCs and Apple phones and tablets, via browser, across 22 countries.
Xbox Cloud Gaming Service
At Xbox, they believe in bringing the joy and community of gaming to everyone on the planet. To achieve that, everyone should be able to play the games they want, with the people they want, anywhere they want. This is what Microsoft is targeting via Microsoft Xbox Gaming Cloud service.
Microsoft Xbox Gaming Cloud service is combination of gaming heritage by Xbox and the power of Azure cloud. You can simply access it via xbox.com/play by using any modern browser like Microsoft Edge, Google Chrome or Safari on your PC, Tablet or Mobile device. Only prerequisite is Good Internet Connection, Xbox Gaming Pass Subscription and preferably Xbox Controller.
Xbox Cloud Gaming is now powered by custom Xbox Series X hardware. Microsoft datacenters around the globe are updated with the fastest, most powerful Xbox hardware to give you faster load times, improved frame rates, and an experience of a new generation of gaming. To ensure the lowest latency, highest quality experience across the broadest set of devices, it will be streaming at 1080p and up to 60fps. Going forward Microsoft will continue to innovate and add more features to enhance your cloud gaming experience.
Also Read

Windows 11 : The Refresh
Cloud gaming provides seamless play across your devices. When you're streaming games on a PC or mobile device, your game is playing from Xbox hardware in a Microsoft datacenter. This means you can jump into a game, connect with your friends, and play through the Xbox network just as you've always done. That's right, your game saves are just the same wherever and whenever you play, so you can pick right back up from where you left off.
For compatible Xbox accessories, you can check the Xbox Site. Few examples are as follows.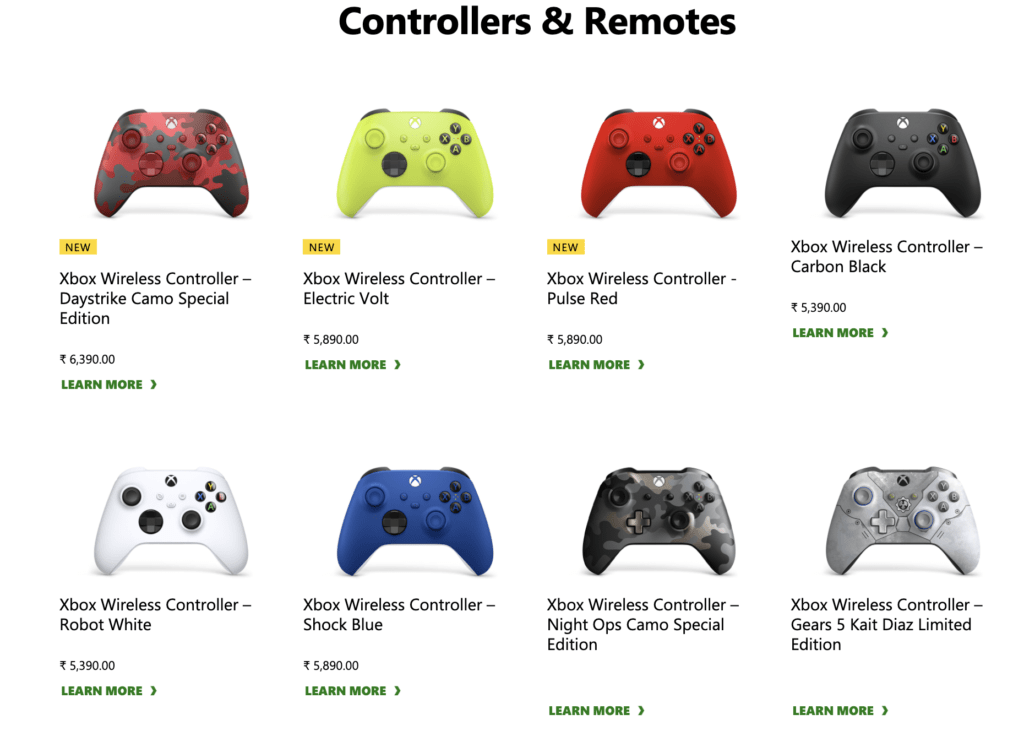 Xbox Game Pass
Xbox Game Pass is key to Cloud gaming. Its subscription based service and hence you need to chose from available plans as per your need. Recommended one is the Ultimate Gaming Pass. Available plans are as follows.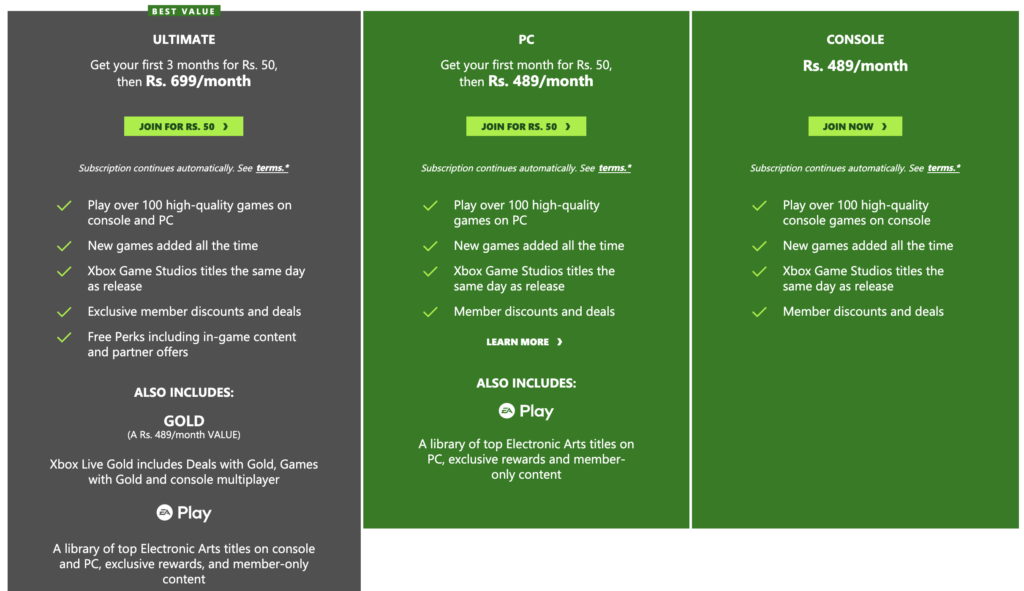 To make most of your game pass, you can install dedicated Xbox app for Windows 10, Android and iPhone. Also you can access gaming cloud via xbox.com/play.
Games
There are 100+ games to choose from and Xbox team is adding latest and popular games to the cloud on regular basis. Latest upcoming games are as follows.


Recently added top 10 games are as follows.
So what are you waiting for, join the league and enjoy latest games on your favourite devices, anytime, anywhere and with your own gang!
---