Windows 11 : The Refresh
---
On 24-Jun-2021 Microsoft revealed their latest Windows OS, i.e. Windows 11. How is it? Best OS ever by Microsoft? Is it as per latest competition? Just visual change or improvement at performance end as well? All of us have many such questions, so let's check out Windows 11, the refresh to Windows OS by Microsoft.
The Trend
If we see the history of Windows OS, then most of us will agree with below trend for interactive OS (more than DOS based like original Windows).
Windows 98 – Good (Baseline)
Windows XP – Good
Windows Vista – Average
Windows 7 – Good
Windows 8 – Average (Tile Based)
Windows 10 – Good (and so far the best)
If we see the trend for last few Windows OS released, alternate OS is always good. But with latest Windows 11, will Microsoft brake this and shine as best OS by Microsoft ever?
Windows 11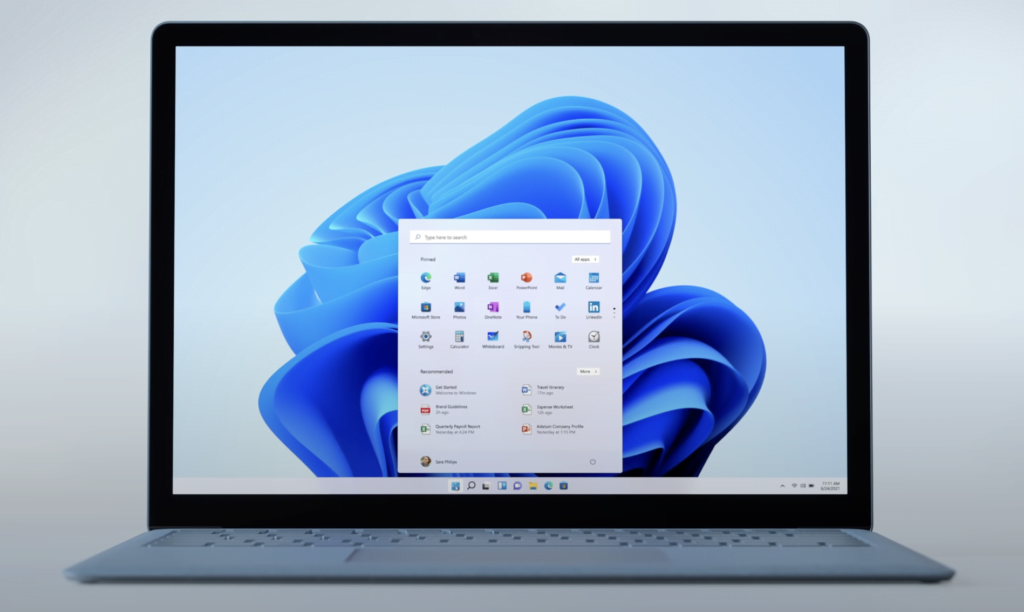 Windows 11 is truly visual refresh. The iconic Start Button on left button corner is now placed at center by default. This is matching with the theme of Windows 11, i.e. truly at center. There are Icon refresh as well. Start button opens new panel and shows recent and pinned apps. Also it offer recommendations for the app and frequently accessed docs.
Search option is now like as an icon which is good move, saving space on the taskbar. If you click on Search, it will open new panel with recent apps, documents, web pages and so on. Based on your search it will present you app, setting options, results from web and so on.
Also Read

Apple MacBook Air M1
Multitasking
For multi-tasking, you can now set multiple apps or windows side by side as per your need, called as Snap-Your-Apps. This is surely one of the best feature of the Windows 11 which allow you to preset multitasking view as per your liking.
With well known multiple desktop feature, you can separate your environment for Work, Gaming and personal stuff, really handy to keep work and non-work activities separate. This is really helpful, specially in current Work-From-Home environment.

External Monitor Support
Talking about the external monitor support, previously when you connect the external monitor and arrange your icons or files as per your need, as soon as you disconnect external monitor, everything will fall back on Laptop or primary monitor screen randomly or in scattered way. But with Windows 11, now it will remember the locations of your icons, apps and files, thus you can pick up where you left-off.
MS Teams
With Windows 11, Microsoft is pushing Teams, a messaging platform, to be used as communication channel for everyone, considering the current lockdown situations due to COVID-19 pandemic.
It's little difficult to imagine Teams as messaging platform for personal use like Skype or Zoom or Google Meet as we have normally used it in corporate environment only. But as it will be provided in Windows 11 prebuilt unlike Windows 10, if more and more people will switch from Zoom to Teams like educational institutions, then there is good chance that it will be the preferred messaging & video conferencing platform.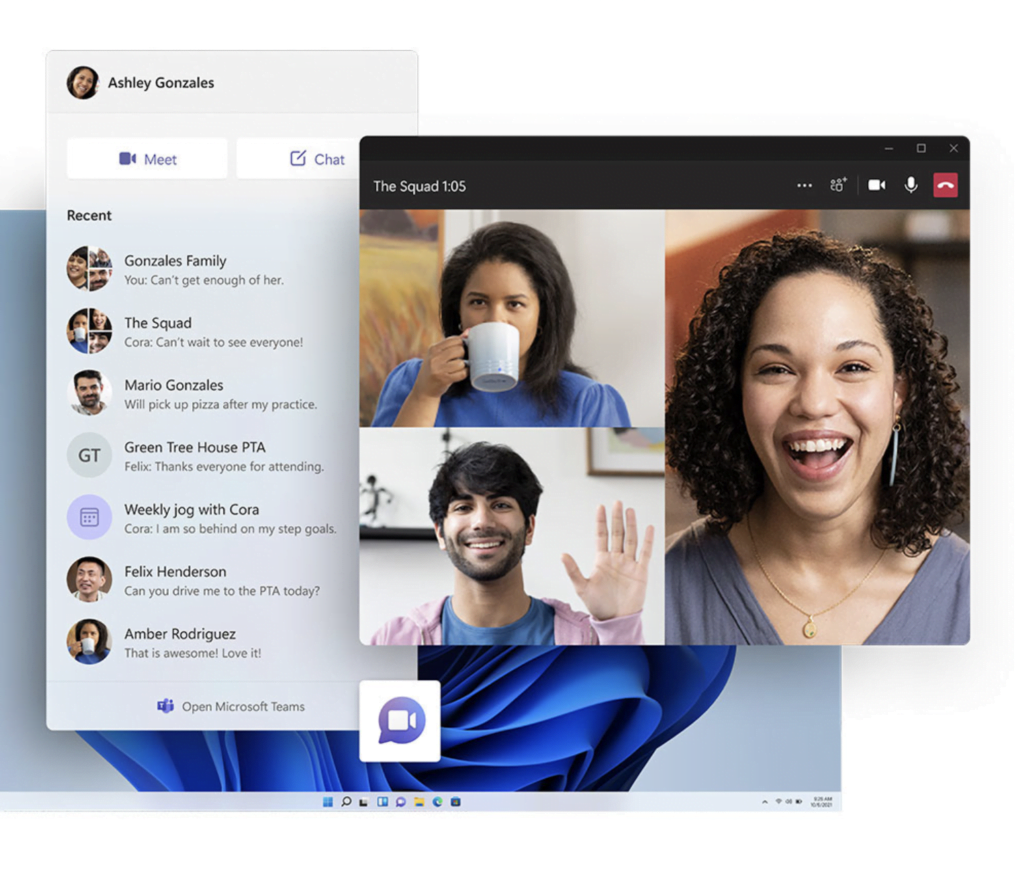 Widgets and Quick Access
With the quick access feature, just like in Android and iPhone, where with swipe from left on Home Screen gets you to the quick access feature, which provides quick access to configured widgets like news, calendar, weather, photos and so on. This is very helpful when you are starting your day and want to get quick view of what's on your plate (depending on widgets you setup).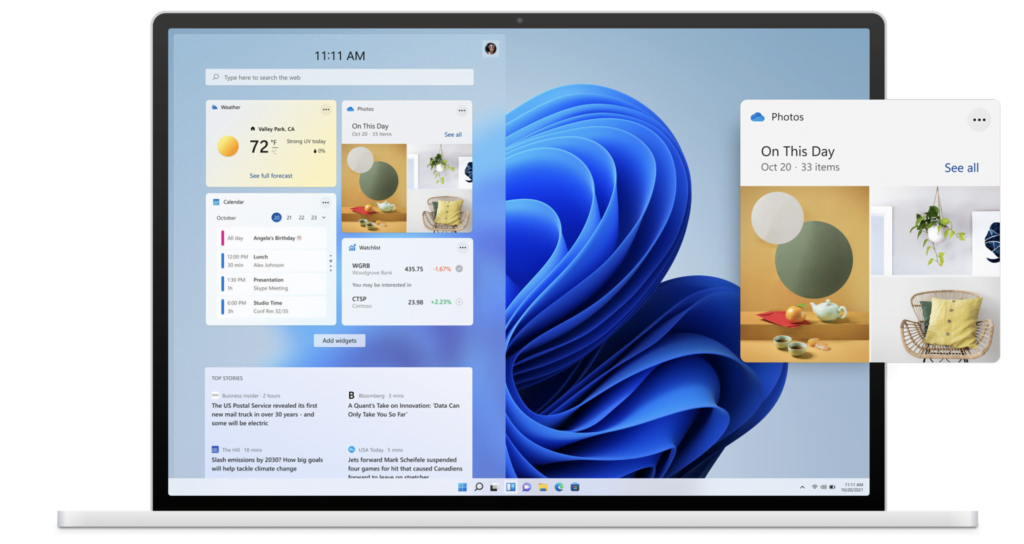 Gaming
Gaming is always a strong point of Windows OS and Windows 11 is no exception in that case. With support of latest DirectX 12 Ultimate & Auto HDR, it takes gaming to the next level.
With Xbox Game Pass, you can enter the exiting world of AAA games like Adios, Far Cry 6, Halo Infinite, Psychonauts 2, Forza Horizon 5 and so on.
Multi-Partner Support
Like always, Windows 11 will be available on devices from multiple partners like Lenovo, HP, Dell, ASUS, Acer etc.
Minimum System Requirements

Windows 11 upgrade from Windows 10
If your existing Windows 10 PC is running the most current version of Windows 10 and meets the minimum hardware specifications it will be able to upgrade to Windows 11. The upgrade rollout plan is still being finalised, but for most devices already in use today, we expect it to be ready sometime in early 2022. Not all Windows 10 PCs that are eligible to upgrade to Windows 11 will be offered to upgrade at the same time. To see if your PC is eligible to upgrade, download and run the PC Health Check app. Once the upgrade rollout has started, you can check if it is ready for your device by going to Settings/Windows Updates.
Feature Deprecation and Removal
When upgrading to Windows 11 from Windows 10 or when installing an update to Windows 11, some features may be deprecated or removed. Please see below for information regarding some of the key features impacted:
Cortana will no longer be included in the first boot experience or pinned to the Taskbar.
Desktop wallpaper cannot be roamed to or from device when signed in with a Microsoft account.
Internet Explorer is disabled. Microsoft Edge is the recommended replacement and includes IE Mode which may be useful in certain scenarios.
Math Input Panel is removed. Math Recognizer will install on demand and includes the maths input control and recogniser. Maths inking in apps like OneNote are not impacted by this change.
News & Interests has evolved. New functionality has been added which can be found by clicking the Widgets icon on the Taskbar.
Quick Status from the Lockscreen and associated settings are removed.
S Mode is only available now for Windows 11 Home edition.
Snipping Tool continues to be available but the old design and functionality in the Windows 10 version has been replaced with those of the app previously known as Snip & Sketch.
Start is significantly changed in Windows 11 including the following key deprecations and removals:

Named groups and folders of apps are no longer supported and the layout is not currently resizable.
Pinned apps and sites will not migrate when upgrading from Windows 10.
Live Tiles are no longer available. For glanceable, dynamic content, see the new Widgets feature.
Tablet Mode is removed and new functionality and capability is included for keyboard attach and detach postures.
Taskbar functionality is changed including:

People is no longer present on the Taskbar.
Some icons may no longer appear in the System Tray (systray) for upgraded devices including previous customisations.
Alignment to the bottom of the screen is the only location allowed.
Apps can no longer customise areas of the Taskbar.
Timeline is removed. Some similar functionality is available in Microsoft Edge.
Touch Keyboard will no longer dock and undock keyboard layouts on screen sizes 18 inches and larger.
Wallet is removed.
The following apps will not be removed on upgrade but will no longer be installed on new devices or when clean-installing Windows 11. They are available for download from the Store:
Language Support
Windows 11 full localisation languages include: Arabic (Saudi Arabia), Bulgarian (Bulgaria), Chinese (PRC), Chinese (Taiwan), Croatian (Croatia), Czech (Czech Republic), Danish (Denmark), Dutch (Netherlands), English (United Kingdom), English (United States), Estonian (Estonia), Finnish (Finland), French (France), French (Canada), German (Germany), Greek (Greece), Hebrew (Israel), Hungarian (Hungary), Italian (Italy), Japanese (Japan), Korean (Korea), Latvian (Latvia), Lithuanian (Lithuania), Norwegian, Bokmål (Norway), Polish (Poland), Portuguese (Brazil), Portuguese (Portugal), Romanian (Romania), Russian (Russia), Serbian (Latin, Serbia), Slovak (Slovakia), Slovenian (Slovenia), Spanish (Spain), Spanish (Mexico), Swedish (Sweden), Thai (Thailand), Turkish (Turkey), Ukrainian (Ukraine).
Additional languages available as Language Interface Packs.
Final Thought
With the preview of Windows 11, it looks very promising with overall visual retreat. The changes are major with all areas targeted and also considering the latest competition in market. With latest macOS i.e. Monterey by Apple, they have taken it to next level with visual as well as performance side of it. We need to wait for official hands on for Windows 11 to check it out and put it against the macOS Monterey, which will be released later this year.
---