Lenovo Ideapad Gaming 3 Laptop: Unleash the Gamer Within You
---
In the world of gaming laptops, the Lenovo Ideapad Gaming 3 stands out as a powerhouse that combines cutting-edge performance, striking design, and a plethora of features to provide an exceptional gaming experience. With its impressive specifications, thoughtful design elements, and affordable price point, this laptop has captured the attention of gamers and tech enthusiasts alike. In this in-depth review, we will explore the various aspects of the Lenovo Ideapad Gaming 3, from its design and performance to its display, keyboard, battery life, cooling system, audio capabilities, connectivity, and more.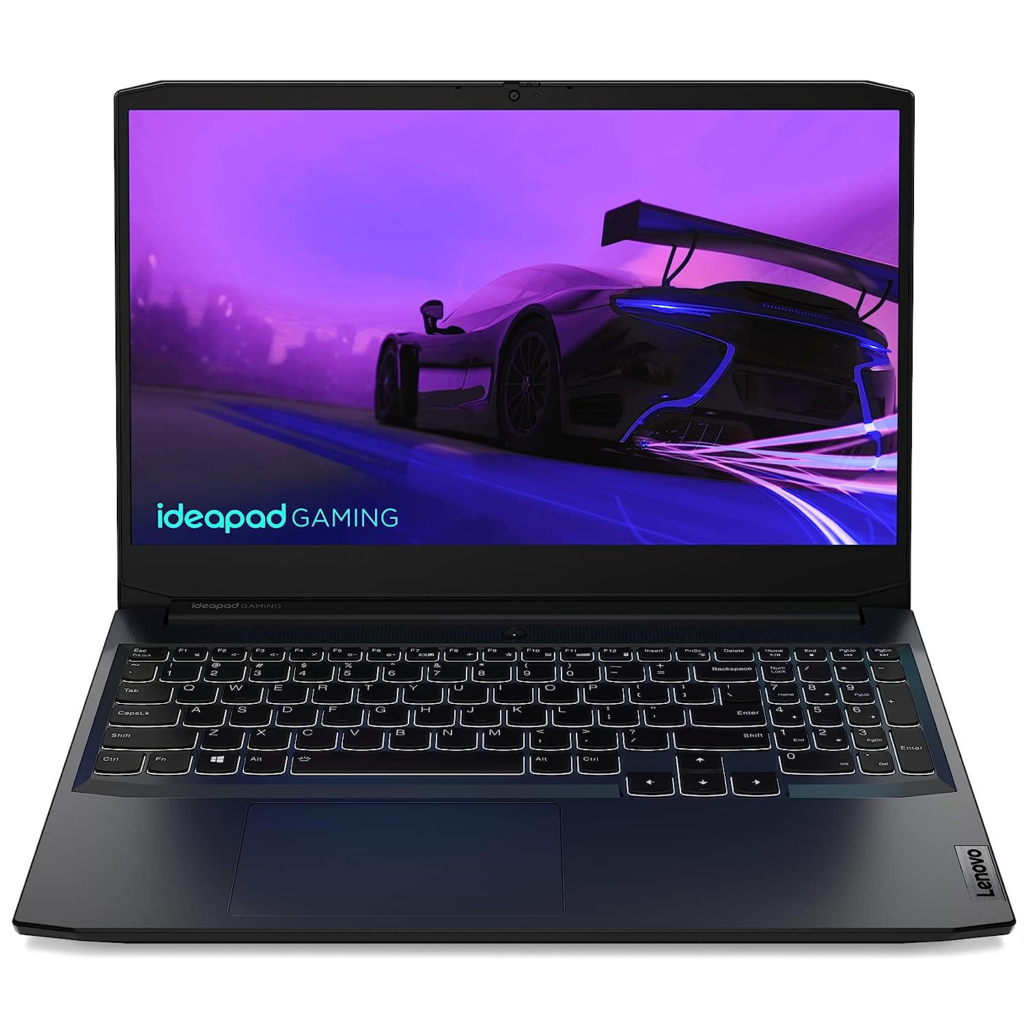 Table of Contents
Introduction
Design & Build
At the Core – Performance
Display
Keyboard
Battery
Cooling and Thermal Efficiency
Audio Experience
Connectivity and Ports
Price
A Gamers' Delight – Conclusion
Frequently Asked Questions (FAQ)
Introduction
Gaming laptops have evolved from clunky and heavy devices to sleek and powerful machines that cater to the needs of modern gamers. The Lenovo Ideapad Gaming 3 embodies this evolution, offering a harmonious blend of aesthetics and performance. Designed to cater to both casual and avid gamers, this laptop is equipped with top-tier hardware to ensure seamless gameplay and multitasking. Let's dive into the review and uncover the various facets of this impressive gaming laptop.
Design & Build
The Lenovo Ideapad Gaming 3 boasts a design that strikes a balance between sophistication and gaming flair. The laptop features a robust build with sharp edges and a brushed-metal finish, creating an appealing contrast. Its compact profile makes it relatively portable, weighing in at just 2.2 kg. The RGB lighting adds a touch of personality, and the laptop's military-grade MIL-STD-810G certification guarantees durability. Its sleek design and attention to detail make it a laptop that not only performs but also makes a visual statement.
At the Core – Performance
At the heart of the Ideapad Gaming 3 lies an AMD Ryzen 5 5600H processor, boasting a base speed of 3.3 GHz and a turbo boost up to 4.2 GHz. With 6 cores and 12 threads, this processor ensures smooth multitasking and impressive performance across various applications. Paired with an NVIDIA GeForce GTX 1650 GPU, featuring 4GB of GDDR6 VRAM, the laptop handles graphics-intensive games with ease. The 8GB DDR4-3200 RAM, upgradable to 16GB, provides ample memory for multitasking and gaming at higher settings. In addition to this, it comes with 512GB SSD which adds to its performance boost.
Display
The Ideapad Gaming 3's 15.6-inch Full HD display is a visual treat for gamers. The IPS technology ensures wide viewing angles, allowing you to enjoy games from different perspectives without compromising on color accuracy. The anti-glare coating minimizes reflections, enhancing the immersive experience. With a refresh rate of 120Hz, animations, and fast-paced gameplay appear smooth and fluid, reducing motion blur and enhancing responsiveness.
---
Also Read,
Unleash Gaming Dominance with the HP Victus 15 12th Gen: The Ultimate Powerhouse
---
Keyboard
The laptop's keyboard is a standout feature, designed for both comfort and precision. The full-size 4-zone RGB backlit TrueStrike keyboard features 100% anti-ghosting, making sure your inputs are registered accurately even during intense gaming sessions. The 1.5mm key travel enhances tactile feedback, while the inclusion of large arrow keys ensures easy navigation. Whether you're typing, programming, or gaming, this keyboard delivers a satisfying and accurate experience.
Battery
Gaming laptops are often criticized for their subpar battery life, and here the Ideapad Gaming 3 is no exception. Equipped with a 45Wh battery, the laptop offers a battery backup of approximately 1 to 1.5 hours of gaming, which is just fine considering the power-hungry hardware. While not designed for all-day productivity without a charger, the battery life is impressive considering the laptop's performance capabilities.
Cooling and Thermal Efficiency
Keeping a gaming laptop cool is crucial for maintaining performance during extended gaming sessions. The Ideapad Gaming 3 features an improved ventilation system and three heat pipes, resulting in a 21% larger thermal area and 35% higher thermal design power (TDP) compared to its predecessors. This intelligent cooling design ensures that the laptop remains thermally efficient, reducing the risk of overheating and performance throttling.
Audio Experience
Gaming is not just about visuals; audio plays a crucial role in creating an immersive experience. The Ideapad Gaming 3 doesn't disappoint in this regard, featuring 2x 2W HD stereo speakers enhanced by Nahimic Audio technology. With surround sound, soundtracking, night mode, sound sharing, and content profiles, the laptop delivers impressive audio quality that enhances the overall gaming ambiance.
Connectivity and Ports
Modern gaming laptops need to be well-equipped in terms of connectivity, and the Lenovo Ideapad Gaming 3 rises to the challenge. The laptop offers a diverse range of ports, including a 3.5mm audio jack, a USB-C port, an HDMI port, and two USB 3.2 Type-A ports. The inclusion of an Ethernet port ensures a stable and low-latency internet connection for online gaming. This extensive array of ports provides the flexibility to connect various peripherals and external displays without any hassle.
Price & Availability
One of the most appealing aspects of the Ideapad Gaming 3 is its competitive pricing. Priced at ₹55,990/- on Amazon, this laptop offers exceptional value for its specifications and features. It provides an accessible entry point for gamers who want a powerful machine without breaking the bank. The inclusion of a 3-month subscription to Xbox GamePass Ultimate further sweetens the deal, offering access to a wide range of games to kick-start your gaming journey.
During seasonal offers on Amazon, you can get this under ₹50,000/- as well.
A Gamers' Delight – Final Thoughts
In a world where gaming laptops are abundant, the Lenovo Ideapad Gaming 3 manages to stand out with its winning combination of performance, design, and affordability. From its sleek and durable build to its impressive processing power and gaming-focused features, it checks off many boxes on a gamer's wishlist. Whether you're an aspiring esports champion or a casual gamer, the Ideapad Gaming 3 offers the tools to elevate your gaming experience without breaking the bank. So, gear up, power on, and get ready to embark on countless gaming adventures with this impressive machine.
Frequently Asked Questions (FAQ)
Q1: Can I upgrade the RAM in the Ideapad Gaming 3?
A: Yes, the laptop's RAM is upgradable up to 16GB, allowing you to enhance its multitasking capabilities.
Q2: Does the laptop come with Windows 11 pre-installed?
A: Yes, the Ideapad Gaming 3 comes with Windows 11 Home with lifetime validity, providing a modern and streamlined operating system.
Q3: How is the thermal performance of the laptop during intense gaming?
A: The laptop features an improved cooling system with larger thermal areas and enhanced thermal design power, ensuring efficient heat dissipation during demanding gaming sessions.
Q4: Can I connect external devices to the laptop easily?
A: Absolutely. The Ideapad Gaming 3 offers a variety of ports, including USB-C, USB Type-A, HDMI, and an Ethernet port, making it simple to connect
peripherals and displays.
Q5: Is the laptop suitable for content creation in addition to gaming?
A: Yes, the laptop's powerful hardware and high-quality display make it a suitable choice for content creation tasks, such as photo and video editing.
Q6: Does the laptop support RGB customization for the backlit keyboard?
A: Yes, the laptop's RGB lighting allows you to personalize the appearance of the backlit keyboard according to your preferences.
Q7: Is the Lenovo Ideapad Gaming 3 a good gaming laptop?
A: Absolutely. The Lenovo Ideapad Gaming 3 is designed with gaming in mind, featuring a powerful AMD Ryzen 5 5600H processor and NVIDIA GeForce GTX 1650 GPU. Its gaming-centric features, including a high refresh rate display, customizable RGB lighting, and enhanced cooling system, make it a reliable choice for gamers.
Q8: Is the Lenovo Ideapad Gaming 3 good for GTA 5?
A: Yes, the Ideapad Gaming 3 is well-equipped to handle games like GTA 5. With its robust hardware configuration and dedicated GPU, you can expect smooth gameplay at decent settings, providing an enjoyable experience for playing GTA 5 and similar titles.
Q9: Is the Lenovo Ideapad 3 Ryzen good for gaming?
A: Yes, the Lenovo Ideapad 3 Ryzen variant is suitable for casual gaming. While it may not offer the same level of gaming performance as the Ideapad Gaming 3, it can handle less demanding games and tasks effectively, making it a balanced option for users who require both productivity and occasional gaming capabilities.
Q10: What is the lowest price of the Lenovo Ideapad Gaming 3?
A: The Lenovo Ideapad Gaming 3 starts at a competitive price of ₹50,990, making it an affordable option for those seeking a gaming laptop without compromising on performance and features.
Q11: Is the IdeaPad Gaming 3 better than the Legion series?
A: The comparison between the Ideapad Gaming 3 and the Legion series depends on specific models and user preferences. The Legion series is generally considered Lenovo's premium gaming lineup with more advanced features, but the Ideapad Gaming 3 offers a compelling balance of performance and affordability for gamers on a budget.
Q12: Is the Lenovo Ideapad 3 a high-end laptop?
A: While the Ideapad Gaming 3 offers impressive performance and features, it falls under the mid-range category rather than being classified as a high-end laptop. It provides a commendable gaming experience without the premium price tag associated with high-end gaming laptops.
In conclusion, the Lenovo Ideapad Gaming 3 is a compelling choice for gamers seeking a powerful and budget-friendly laptop. Its sleek design, impressive performance, and thoughtful features make it a solid contender in the gaming laptop arena. Whether you're battling in virtual worlds or conquering creative tasks, this laptop has what it takes to elevate your experience. So, level up your gaming arsenal with the Ideapad Gaming 3 and unlock a new realm of gaming possibilities.
Stay Healthy, Stay Safe, Jai Hind!
---