Exciting News from Nothing CEO, Carl Pei, as He Tweets from First-Gen Phone with Nothing OS 2.0!
---
Big news from the CEO of Nothing, Carl Pei! He recently shared a tweet from the very first Nothing Phone (1) that's powered by the new Nothing OS 2.0. What's even more thrilling is that he's raving about how smoothly the device is running with this fresh custom user interface. This has got us wondering – could the much-anticipated rollout be happening sooner than we thought?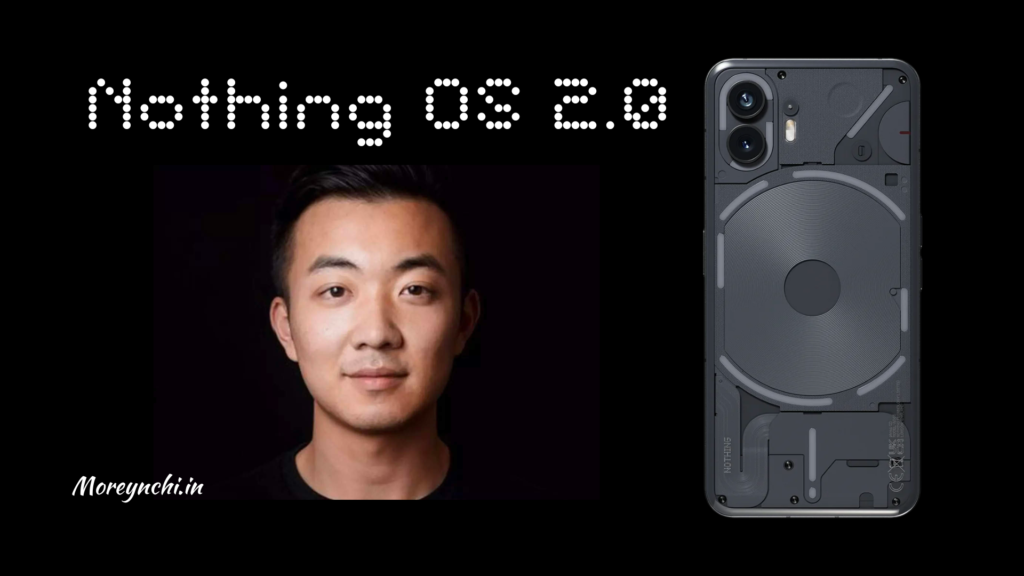 Get Ready for Nothing OS 2.0 on the Original Nothing Phone (1)!
Guess what, folks? Nothing, the tech company based in the UK, is all set to launch its highly anticipated Nothing OS 2.0 custom user interface. And guess where it's headed first? You got it – straight to their very first smartphone, the Nothing Phone (1). Hold onto your hats because, by the end of August 2023, this awesome update is set to light up your phone screen. Carl Pei, the CEO of Nothing, personally spilled the beans on his official Twitter account. He's also kicking off an exclusive internal beta program for the Nothing Phone (1), which means exciting things are happening behind the scenes.
Carl Pei Shares First Impressions – Could It Be Sooner?
Hold onto your excitement, folks! Carl Pei isn't just making announcements – he's sharing firsthand experiences. He's been playing around with the Nothing Phone (1) running the super new Nothing OS 2.0. And guess what? He's giving it a thumbs up, saying the user interface is impressively good. Could this mean that the update might drop earlier than we expected? We can't help but be curious about what's in store!
---
Also Read,
OnePlus Offering Lifetime Warranty on Display for Users Who are Affected by Green Line Issue
---
More Goodies Coming Soon with Android 14
But wait, there's more! The excitement doesn't end with Nothing OS 2.0. The second-generation smartphone from Nothing, the Nothing Phone (2), already hit the market with Nothing OS 2.0 based on Android 13. And get this – the Nothing OS 2.0.2 update recently landed for the Nothing Phone (2), bringing even more awesomeness. Both the Nothing Phone (1) and (2) are also in line to receive the upcoming Android 14 update. In fact, the Nothing Phone (1) has already been treated to the third beta update of Android 14. A little insider scoop – that's the update where the OS reaches platform stability. It's like a tech rollercoaster that keeps getting better!
What's Next for Nothing OS 2.0?
With the CEO himself sharing his excitement, it's clear that Nothing OS 2.0 is making waves. The wait for the official rollout is becoming more thrilling by the minute. As we eagerly anticipate the arrival of these updates, one thing is for sure – Nothing is up to something big, and we can't wait to see what's around the corner!
Stay Healthy, Stay Safe, Jai Hind!
---