New MacBook with M1 Chip : Start of new Era
---
At Nov-2020 event, finally Apple revealed it's most awaited ARM processor, the M1. Since then the new MacBook with M1 Chip is the talking point for everyone. There are three devices which are currently available with M1 chip i.e. MacBook Air, 13″ MacBook Pro & Mac Mini. Performance offered by these entry level macs is too good when compared with its intel counterpart.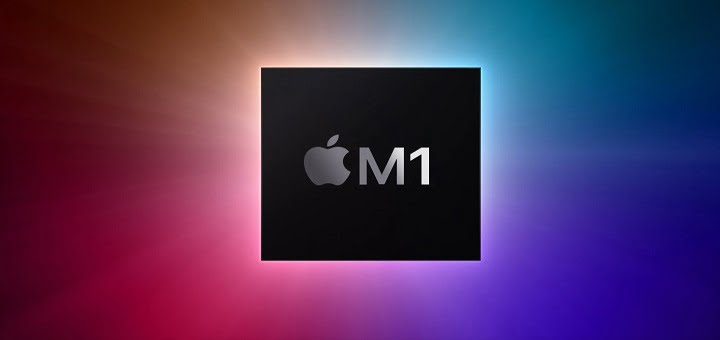 Just to recap, the M1 chip, packed with 16 billion transistors integrates CPU, GPU, Neural Engine, I/O, RAM & so much more on single tiny chip with Unified Memory Architecture build using industry leading 5 nanometer process technology. M1 Chip host 8 Core CPU with 4 High Performance Cores and 4 High Efficiency Cores. High performance cores will handle the high CPU intensive multi-threaded workload while High efficiency cores will take care of lightweight tasks with use of just 1/10th of the power. For more details, do check-out our previous post.
Also Read

Apple Silicon Mac M1 Chip
Out of the three Mac devices with M1 chip, most surprising one is the MacBook Air, even it's now sometimes called as MacBook Air Pro, interesting right. MacBook Air was always referred as laptop for light usage. It was never meant for pro work like content creation or high-level programing which use heavy system resources. But with M1 chip, it changes all. Now MacBook Air can handle even 4k video edit and can handle multiple audio tracks as well. Even the Geekbench scores tell the story.
As we can see, the single core performance is outstanding. It's almost same across all M1 devices i.e. MacBook Air, MacBook Pro ad Mac Mini with score of ~1730. Its way more than it's Intel counter-part.
Multicore story is no difference but its comparable with its intel counter part or even with iMac. So there is big improvement in system performance with M1 chip. As per few tests conducted by many Tech YouTubers, observation is that the base MacBook Air with M1 Chip can render and export 4K video in approx. 40% less time as compared to the intel 13″ MacBook Pro, truly amazing.
Even normal day to day tasks like browsing, media playback, working with document is Child's play for these machines. And to give it further boost, these machines now give almost double battery backup i.e. up-to 18 hours, thanks to the optimization Apple has performed with M1 chip. This alone makes the M1 Macs the Must have machine for on-the-go users.
On top of this, the thermal performance is greatly improved by Apple with these M1 chips. The early 2020 MacBook Air was having terrible heating issue, YouTube is full of such reviews. But with M1 chip, latest MacBook Air stays cool and almost no thermal throttling. Point to note here is that there is no Fan in M1 MacBook Air. Still it manages to keep it cool, Wow!
We are still consuming the great performance by the new M1 Chips and there are rumors already for the next Gen 2021 M1X chips which will be powering the iMac, 16″ MacBook Pro and all new 14″ MacBook with full redesign. We will cover this in our next post, so stay Tuned!
MacBook Pro M1
MacBook Air M1
---